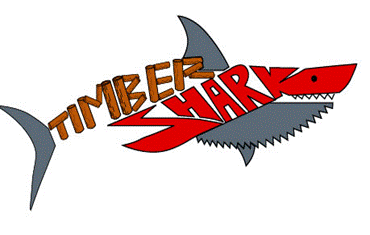 Timbershark Air Operated Undercut Saws
Available in 3 Models (Left or Right Hand)
800 – 2″x8″ Capacity
1200 – 2″x12″ Capacity
1600 – 2″x16″ Capacity
Features Include:
3/8″ & 1/2″ solid steel frame construction
Finest quality materials used
Cast aluminum saw guard/clamp with automatic clamping
All controls above table height
Available in all standard voltages
Extra safety guards (on all models)
Foot pedal or two-hand control operation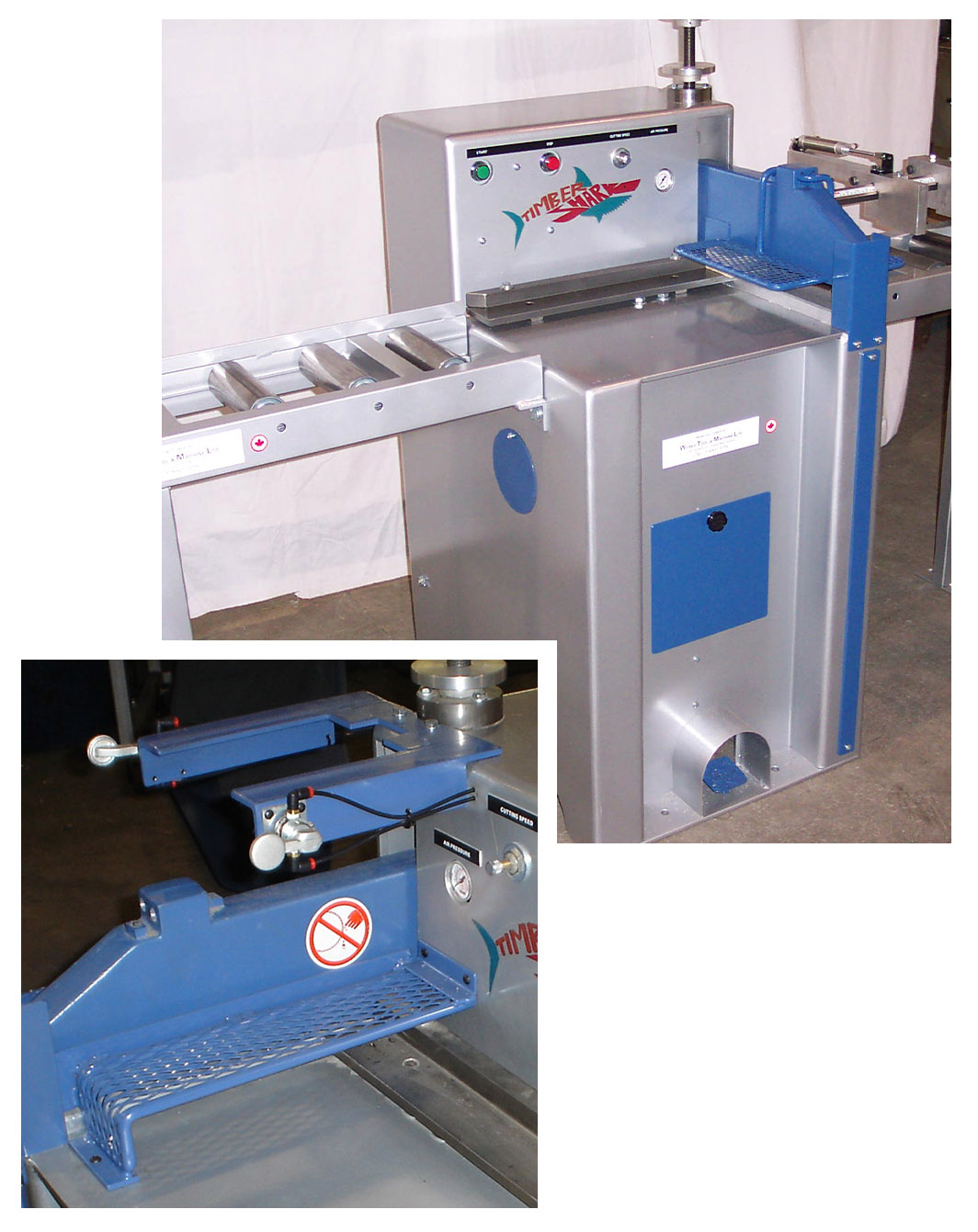 Capacity
Up to 2″ thick x 8″ wide x 6″ long min., material (3′ thick optional)
Production Rate
Up to 10 cycles per minute
Spindle
Motor: T.E.F.C.: 7-1/2 H.P., 3600 R.P.M. (10 H.P. Optional)
Spindle speed: 6000 R.P.M.
Spindle diameter: 1-1/4″
Cutter head: 4 wing with 15mm long H.S.S. fingers 1-1/4″ bore (optional)
Trim Saw
Motor: T.E.F.C.: 2 H.P., 3600 R.P.M.
Blade: 8″ diameter x 60 teeth carbide x 1″ bore
Automatic Glue Applicator (optional)
Air switch operated glue head with glue flow regulator and on-off switch, 15 mm long fingers for 2″ max
Thick stock (3″ optional) including glue pressure pot
Electrics
575-460-230 volt 3PH 60 cycle. Approved control panel with fusible disconnect NEMA 12 enclosure panel mounted push buttons
Other voltages available based on special order
Air
Automatic sensor operated cycle with variable speed controls, on/off button, glue pressure, sensor pressure and system pressure gauges. Operating pressure 80 P.S.I., air consumption 14 CFM @ 80 P.S.I.
Exhaust Pipe
4″ diameter. Requires 390 CFM
Overall Machine Dimensions
2′-6″ deep x 6′-6″ long x 4′-0″ high 
Holds any standard 10″ or 12″ chop saw
4″ connection for dust collector
Built in work light
Adjustable work height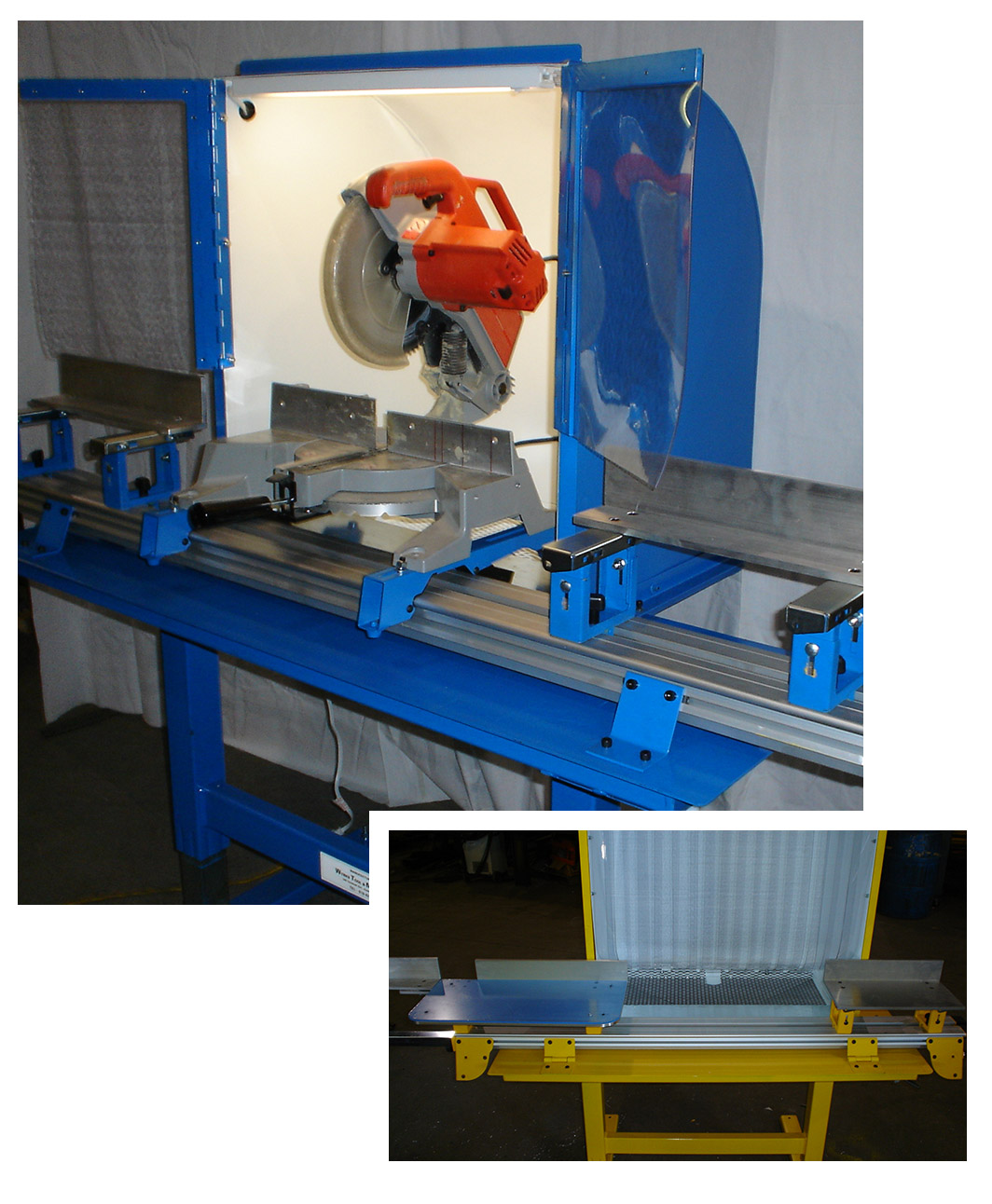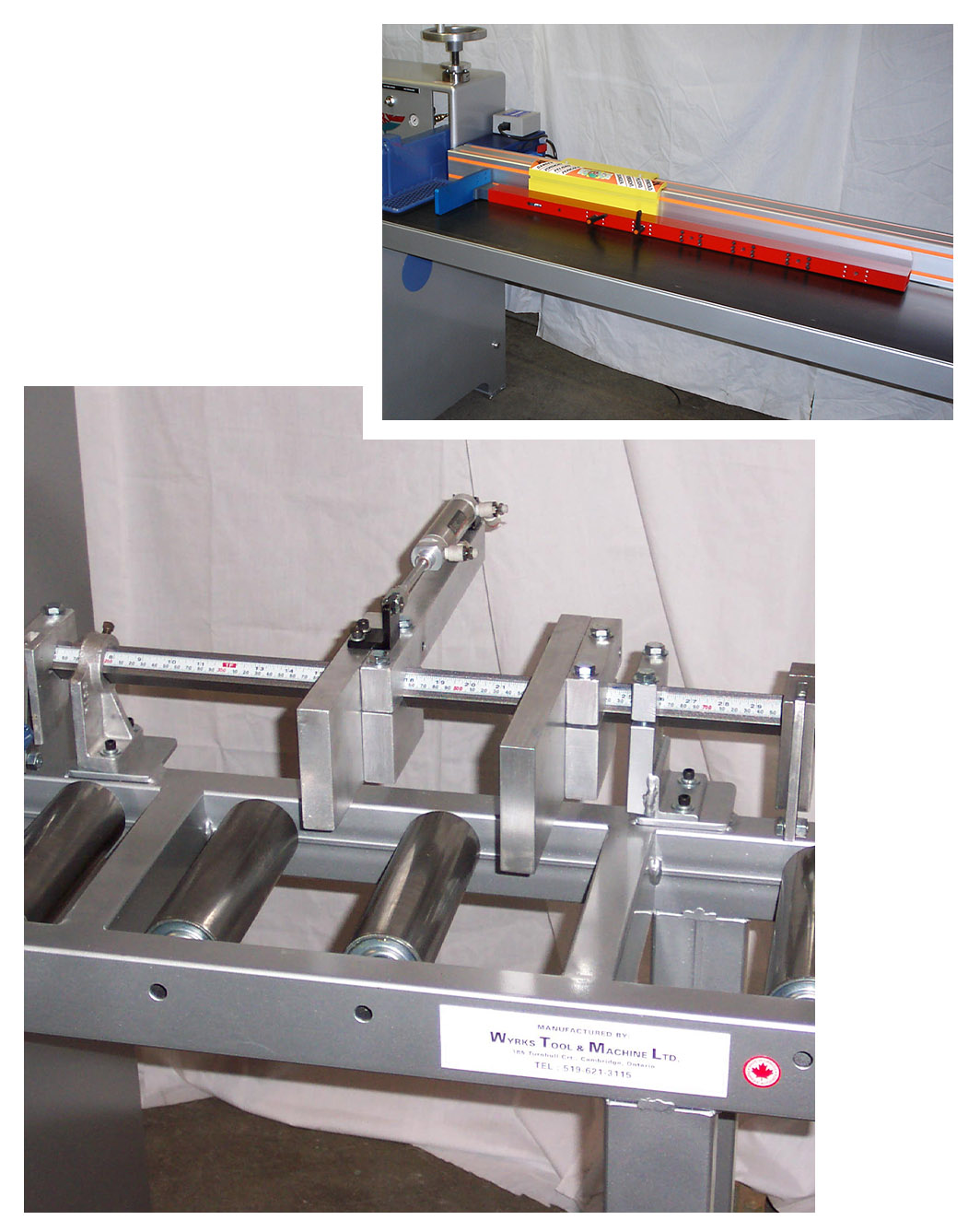 Cut off saw accessory equipment
Infeed Roll Conveyors
12′ long, 2 1/2″ diameter x 9″ wide rolls
on 6″ and 12″ centers, end leg support complete with infeed fence
12″ long, 2 1/2″ diameter x 12″ wide rolls
on 6″ and 12″ centers, end leg support complete with infeed fence
Outfeed Roll Conveyors
8′ long, 2 1/2″ diameter x 9″ wide rolls
on 6″ and 12″ centers, end leg support
8′ long, 2 1/2″ diameter x 12″ wide rolls
on 6″ and 12″ centers, end leg support
Also Available
Graduated gauge bars and stop (manual & air operated)
Automatic lumber ejector
Transfer conveyors and complete systems